Lightweight construction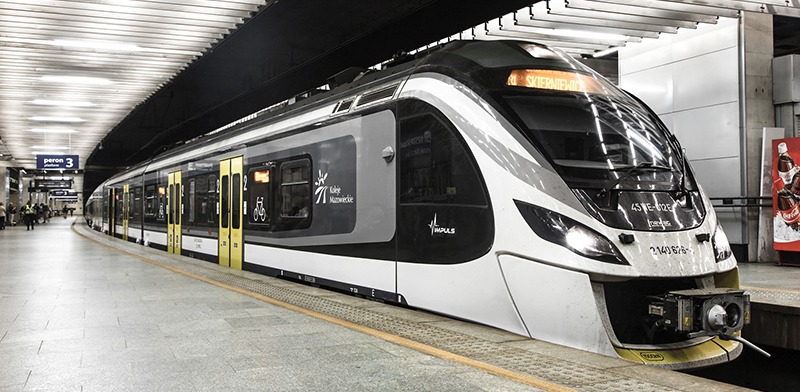 INNOCAB® front cabins and COMFLOOR® floors are acclaimed solutions in this regard. The latter are characterized by their multifunctionality. Their durability makes modern spatial concepts and cost-effective maintenance possible for the manufacturer.
Versatile
The range of services is wide, and the possible applications are numerous. ACS develops its solutions in close cooperation with engineers, technical specialists, and the customer.
Our multiple application possibilities include:
COMFLOOR® floors as a superimposed or structural system solution, with or without surface heating.
Roof modules and structural raised floors.
Sound-insulated and fire-resistant structural walls and removable panels.
INNOCAB® driver's cabins and front masks made of fiber-reinforced plastic.
Removable panels for external and internal applications.
Customer-Specific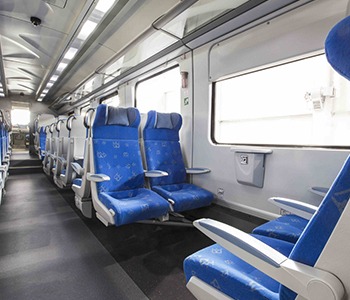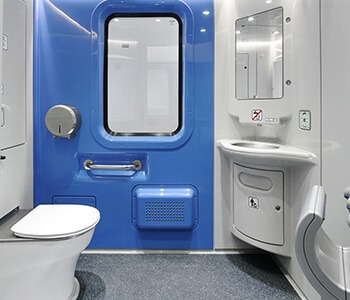 The components are designed to join together precisely, both in box assembly and in the mounting position. As flexible subassemblies, they can be finished parallel to, but separate from, the body. This makes the realization of modular production concepts possible for the customer. Processing and assembly times are reduced, ergonomics improved, and production lines made highly flexible. This modular approach reduces production costs and increases production capacity.
Strategic partnerships with recognized specialists lead to continuous expansion of the range of customer-specific integration steps and preassembly processes.